Stump Grinding
You are looking at your property. It was nice. But there are trees blocking the view. Or there is a tree that you would like to remove in order to expand your back or front yard. So, you had the tree taken down and removed. However, what are you going to do with the stump?
You have two alternatives either have it gauged out and leave a gaping hole in your yard or grind it and leave your ground ready for planting.
Property owners usually prefer to have the stump grounded than leave a hole that they need to fill up. Having the stump grounded leaves a front or back yard ready for whatever aesthetic purposes the owner may have. The mulch left by the forestry mulcher will be a good enough soil preparation for planting. It's efficient, environment-friendly and good fodder for the plant.
But what is stump grinding? Stump grinding is the process of breaking down the stump into mulch while leaving the roots underground. This saves the property owner time, he does not need to fill up the hole left by the removed root.
There are contractors that specialize in stump grinding services which they offer among their other services. One of which is Jonesboro Jack Land Clearing who offers the following services:
Reclamation, viewscape, recreational field,
park, campground, perimeter and overgrowth clearing
Pond clearing and maintenance
Golf course creation and maintenance
Commercial property maintenance
Site preparation, right-of-way and lot clearing
Vegetation management
Storm damage and disaster cleanup
Wildfire prevention
These services include:
Stump removal
Stump grinding
Site preparation
Fence row cleanup
Fence line clean up
Residential lot clearing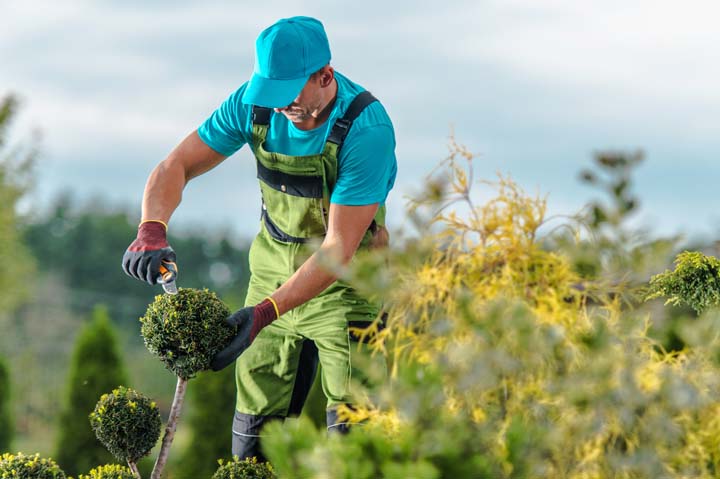 Jonesboro Jack Land Clearing is accessible to anyone living in Memphis Tennessee, Little Rock Arkansas, Pocahontas Arkansas, Pigott Arkansas, Baitsville Arkansas, Paragould Arkansas, Lake City Arkansas, Kennett Missouri, Osceola Arkansas, Blytheville Arkansas, Jonesboro Arkansas.
They use a forestry mulcher or forest masticator in any of the land clearing services that they offer. Forestry mulcher cuts, grinds, and brakes down trees, shrubs in smaller units and leave on the property floor. This does not only make the soil fertile, it also prevents soil erosion. Thus, less environmental impact which also means that the cost may be lower too.
There are other methods of stump removal but having it grounded by a forestry mulcher has better environmental impact such as:
It minimizes the disturbance of topsoil which prevents erosion
Forestry mulching machines can navigate steep slopes and narrow areas
The particles that were left on site as mulch serves as ready-made road or filed ready to be driven on or seeded
The trail of grounded vegetation left behind by the forestry mulcher looks better than the traditional method
Being smaller in size, forestry mulcher gains entry to hard to reach areas in the forest
Forest mulchers can operate during bad weather and on soft grounds, for this reason, forestry mulching contractor seldom have to stop its operation
The brush removal, brush pile grinding, land mulching, and other mulching services are more environmentally friendly